The cost of not investing is a question most often heard when someone is making choices about their next stock purchase. Recently, however, I was confronted with this question when a potential client was pondering the "cost," both in dollars and in time, of investing in the organization's board development, especially as it pertains to the relationship between the board of directors and the executive director. My counsel is always the same: the cost of not investing in the improvement your organization will always be greater than the dollars you spend to do it.
My clients at Aligned Influence Consulting consistently tell me that the investment they made in their organization and specifically in board development…
– Improved their effectiveness. They were able to use more of the limited dollars that their investors entrusted to them in actually accomplishing their mission.
– Exposed organizational misalignment of which they were previously unaware. Time spent negotiating those misalignments and misunderstandings about their role, the roles of others and the way they align, has allowed them to recover time and energy that they did not even know they were expending.
– Brought increased clarity to the roles of each influencer in the organization. Prior to investing in organizational development, they were not sure how to answer the question, "Who leads your organization, your board or your staff?" After working with us, they were able to immediately identify their key roles of influencing the future and the present and what they are uniquely commissioned to "do" and how all those things complement the influencer roles of others around them.
Are you ready to invest in the future of your organization?  Check out www.alignedinfluence.com.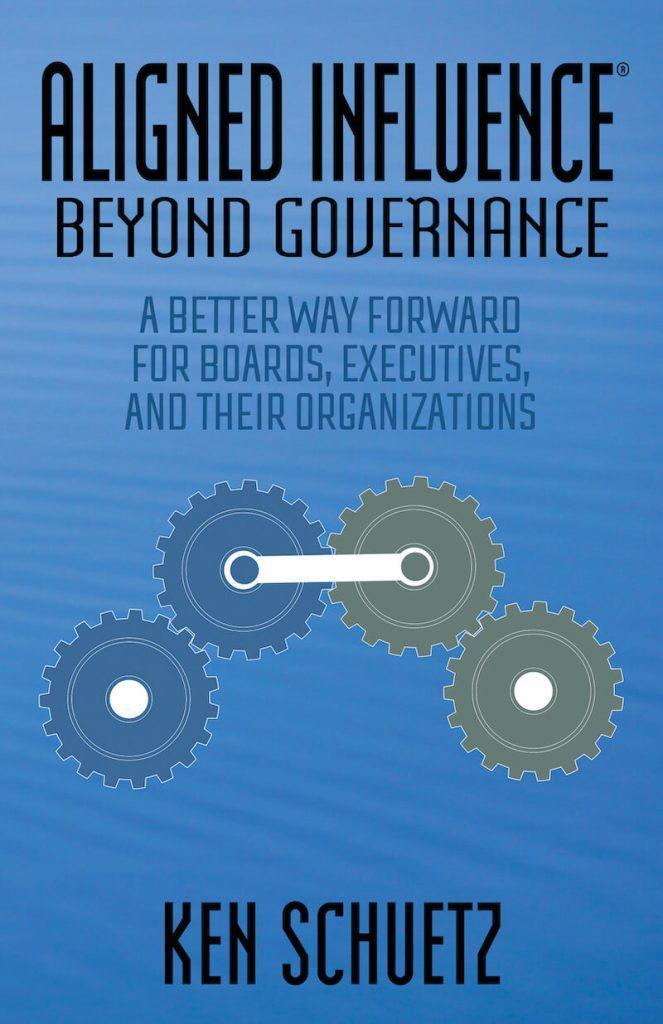 Want to unlock the true potential of the Aligned Influence model? Then pick up the highly praised book Beyond Governance. Find out more about the book, read testimonials, and learn about how to begin your journey towards greater alignment and effectiveness by clicking here!