Is governance a legal issue or an organizational development issue? Your answer to this question probably depends on your position in the organization.
If you are the lead counsel for an organization, you probably see it as a legal issue. If you are the executive director or the chairperson of a board of directors, you might be more likely to see it as an organizational development issue.
The real answer is that it is both.
Unfortunately, the loudest or the most powerful voice in the organization will often impact the way organizational and policy governance is approached. At Aligned Influence, we encourage our clients to make sure that both aspects are addressed – and are in fact, integrated – because if either one is ignored, your organization will not be as effective as it could otherwise be.
Every maturing organization should have three sets of policies:
One: Policies that establish bylaws or constitutions.
Two: Policies that are used by the board of directors to govern.
Three: Policies that the executive uses to operate.
The first set of the policies addresses the legal issues of the organization, the second set addresses the organizational issues such as alignment between the roles of the board of directors and that of the executive, and the third is created by the executive and their team to guide the work of all employees and volunteers. Because, when it comes to truly integrated leadership and organizational governance, the lines are clearly drawn: the board directs and the executive leads.
Governance is both a legal issue and an organizational development issue.
Please visit www.alignedinfluence.com to learn more.
To download a white paper on the Three Policy Sets, click here.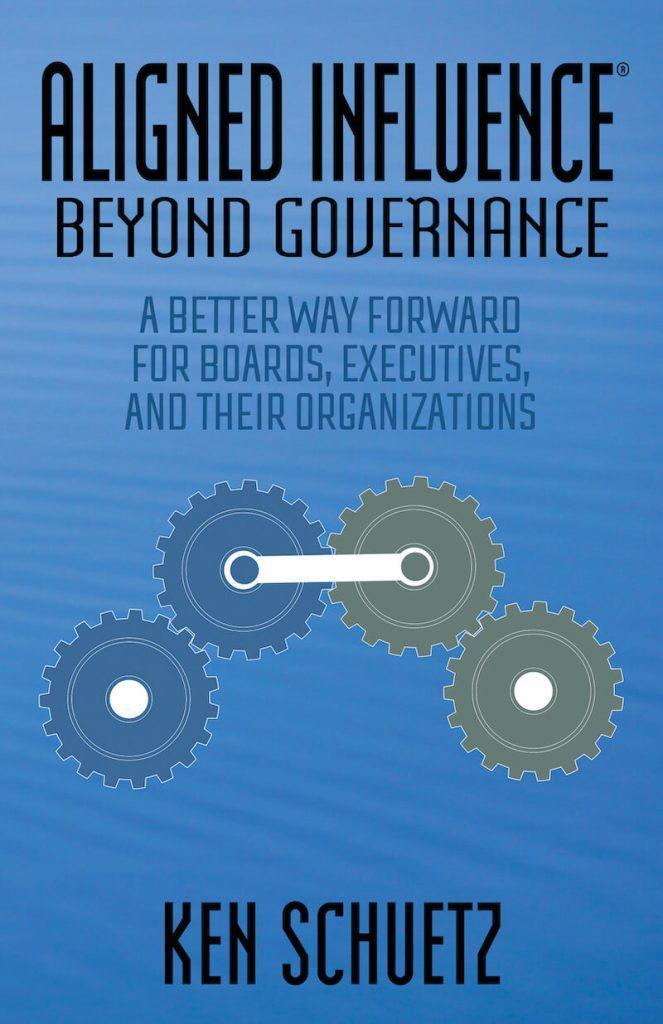 Want to unlock the true potential of the Aligned Influence model? Then pick up the highly praised book Beyond Governance. Find out more about the book, read testimonials, and learn about how to begin your journey towards greater alignment and effectiveness by clicking here!