How effective is your board of directors? How effective is your executive director? How effective is their working relationship? Do those sound like questions that you have asked lately? You are not alone. So, how would you approach such questions? Many board chairpersons and executive directors would love an answer. They understand better than anyone that donors' money and their time are often wasted on focusing on their working relationship rather than leveraging their relationship to work on the key issues that they were established to address.
A good friend, Leanne Buehler, the managing partner of Newmeasures (www.newmeasures.com) and I recognized that this was a question that a collaboration of our resources might be able to help answer. As it turns out, we were correct. Through Newmeasures, Leanne and her team brought the science of Industrial/Organizational Psychology and through Aligned Influence®, my team and I brought a governance assessment structure to measure against. The Aligned Influence® model identifies three roles for the board of directors and three roles for the executive director and their team. These roles can be understood individually for each party and as a matter of alignment between the parties. Therefore they can be respectively measured for effectiveness and discipline to the role individually as well as for alignment between their roles corporately.
Each member of the board of directors and the executive team is invited to answer approximately 50 questions in an online survey. The resulting 19-page governance assessment summarizes and analyzes your team's own answers to reflect back to you how all of the key influencers in the organization perceive the organization, its effectiveness, and its alignment. As with all such engagements, the real value is in the discussion and improvement efforts it drives.
So why not get started today? You can learn more about the governance assessment at www.alignedinfluence.com.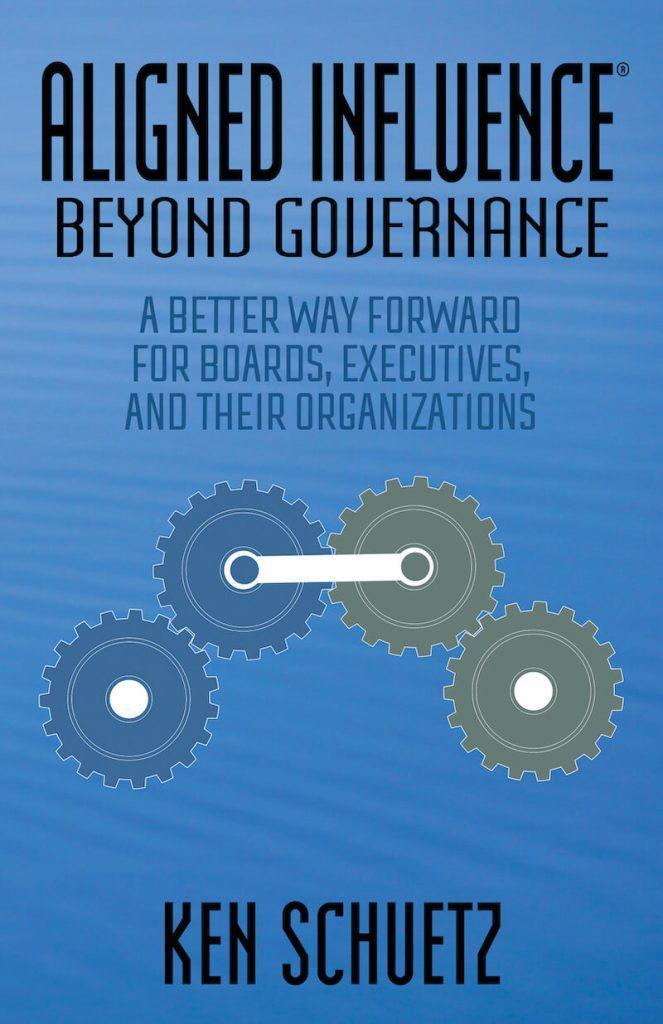 Want to unlock the true potential of the Aligned Influence model? Then pick up the highly praised book Beyond Governance. Find out more about the book, read testimonials, and learn about how to begin your journey towards greater alignment and effectiveness by clicking here!